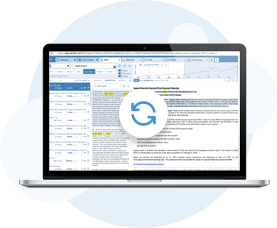 Redlining, X-Ray Mode, Similar Tables & More.
We are excited to start this new year off with a major update to the Document Search app and a host of smaller releases across the rest of the platform.
We have revamped the UI for Document Search and released some key features:
---
Redlining
Redlining allows you to compare a document versus a similar filing from the previous quarter or year and see all additions and deletions. There are four different redlining modes that allow granular control over visualizing changes while still maximizing readability. You can even look at new and old paragraphs side by side. Redlining is currently only available on 10-Ks and 10-Qs but will be expanded to other document types in the coming weeks. To enable Redlining while viewing a document, click on Menu -> Redlining.
---
X-Ray Mode
Part of our new Redlining suite, Xray mode enables you to see how numbers have changed from previous filings. Simply hover over any green highlighted number to get a quick peek at what that number was in the previous quarter (or previous year). This feature is currently available only for 10-Ks and 10-Qs but will be expanded to other document types in the coming weeks. If you would like to change the Xray Mode for an individual document, go to Menu –> Redlining Modes –> None. If you would like to turn off Xray mode globally, click on the settings icon (the gear icon) to the right of the Query textbox in Document Search. Under Xray mode, click no.
---
Similar Tables
A new component of our table intelligence suite, the Similar Tables function allows you to view the same table from 5 years of previous documents. Quickly export all tables to a single Excel file.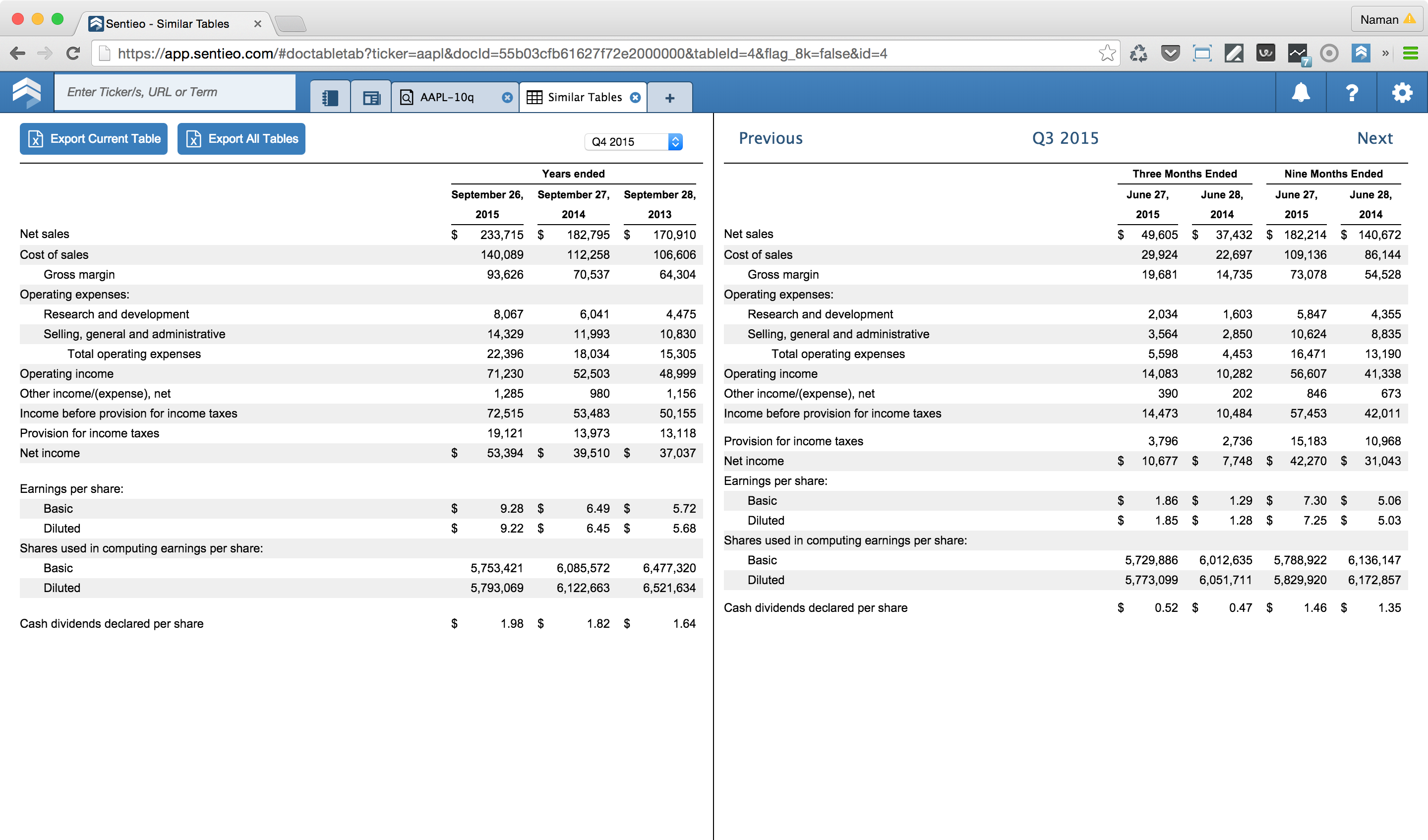 ---
Other Updates:
Improved Document Search Filters
Quick Filters
Visualize Search Results in Plotter
Visit our Product Blog to learn more about these features.